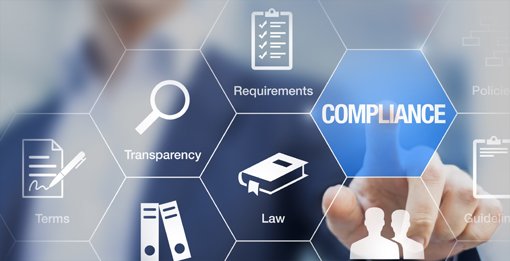 IT Regulatory Compliance
ENSURING YOUR BUSINESS IS COMPLIANT
Empower IT ensures that your business is in compliance with various industry and federal regulations (PCI, Sarbanes-Oxley, HIPAA) that are designed to keep sensitive customer data safe. We understand that the risk and penalties can be substantial, so we ensure your business is protected. That's Stress-Free IT.

Employees
Employees play a key role in protecting a company's sensitive data. To overcome this threat, we can help educate all employees on different ways information can be acquired through very low-tech methods and give them tools they can use, like protecting corporate data displayed on a laptop with a privacy filter while traveling or how to recognize phishing attacks, to help mitigate any risk.
Laptops & Mobile Devices
Empower IT can also help implement controls in place to protect regulated data on mobile devices.
Rduce the chances to circumvent.
Disabled required security settings on their mobile devices.
Third-Party Apps (aka Shadow IT)
The biggest compliance-related issue facing businesses today is shadow IT — a threat caused by the use of unseen third-party solutions like apps.  Oftentimes these apps or solutions are out of the organization's control, causing a major headache. We are able to constantly assess services for suitability and deploy modern enterprise cloud solutions to solve overall compliance problems.
Cloud Service Providers
We know and understand the regulatory landscape for these various Industries, and can help our clients avoid the pitfalls related to their industry.
PCI
Not only is it against card brand regulations if you're not Payment Card Industry (PCI) compliant when accepting credit/debit cards, but it's also an absolute must in today's economic climate of increasingly intelligent payment card theft. We ensure PCI certification that provides assurance that a processor has passed a robust set of best practices for securing information when credit card payments are made.
HIPAA and HITECH
Physicians are in the business of healthcare. Regulatory compliance when it comes to patient data and privacy is critical, yet cumbersome. Empower IT Group can help navigate compliance, provide comprehensive risk assessments and environment and policy audits to ensure your firm is on the right path. And if gaps are discovered, we can provide comprehensive remediation plans to ensure data security.